Product Information
Details about the Netter Getter netting machine and applicator
The Netter Getter bird netting applicator is a fast, safe, economical net machine that will speed up your net application and spool out protective netting over your vines and pick up the netting as fast as you can drive down vineyard rows.
The Netter Getter fits on the front of most skid steer loaders and on a category one or two tractor 3-point hitch. You'll need two-way hydraulics on your loader to power the Netter Getter's hydraulic motor.
FEATURES
The Netter Getter bird netting applicator offers unique features that will save you time and increase productivity, including:
The Netter Getter bird net machine only needs to be lifted a few inches off of the ground to function, which means no more spools high in the air over the grapes hoping you don't hit a hole and tip your tractor.

The Netter Getter bird netting machine will spool out net to the right or left side, depending on how it's adjusted.

The Netter Getter bird netting applicator will pick up net from the right or left on a tractor mount or from the right, left and center on a skid steer mount.

Each pick-up spool is 3 feet in diameter and 3 feet long. Depending on several variables, the spools will hold about 2,000 feet of plastic netting.

An attachment for the The Netter Getter bird net machine will allow you to change the pick-up side at the end of each row. This will let you "S" down the rows and never have to cut your netting. (This attachment works best on skid steer mounts.)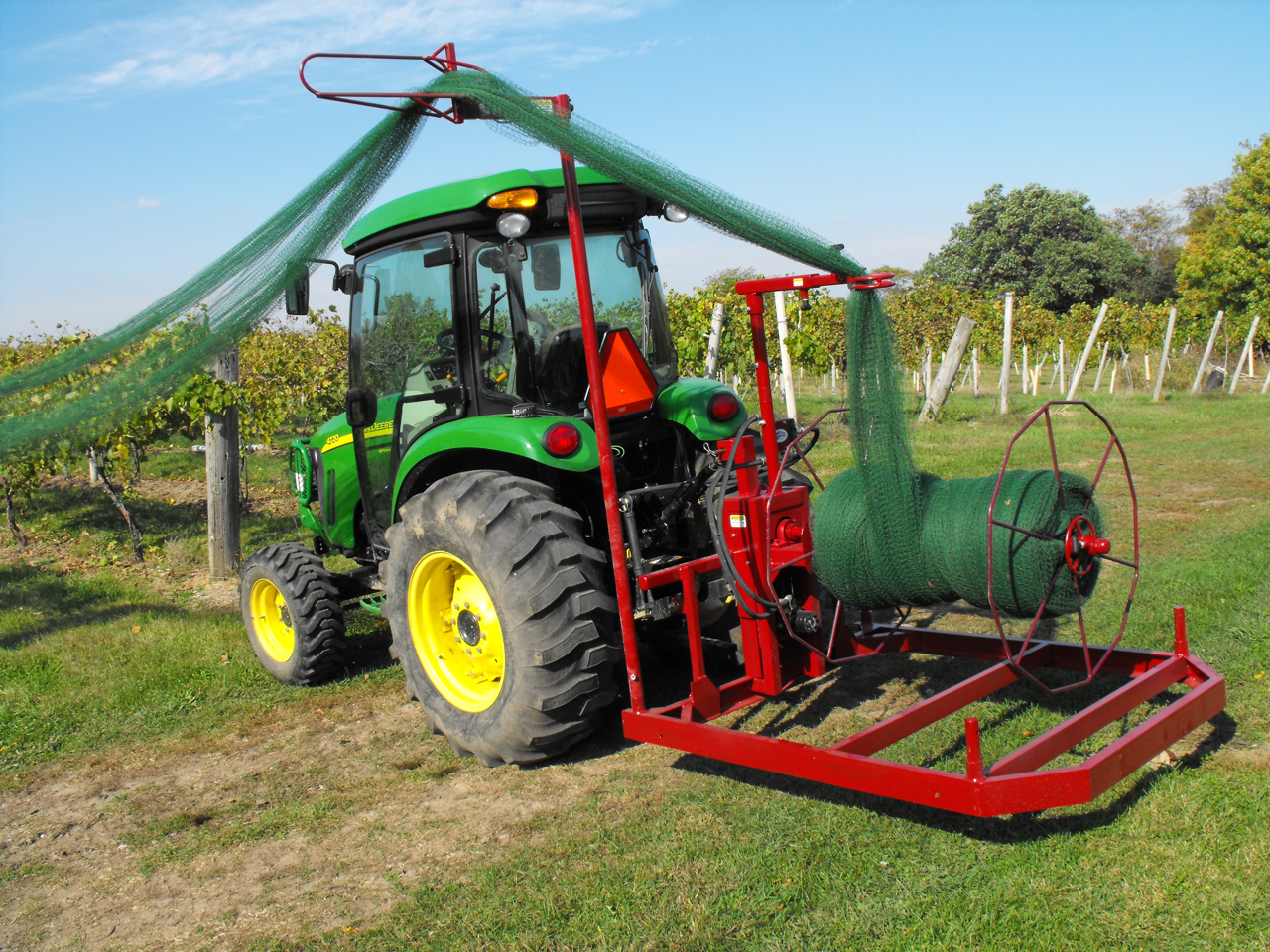 REQUIREMENTS
Two-way auxiliary hydraulics

Skid steer loader (fits most types) or a

Tractor mount, category one or two, 3-point hitch
PRICING
Contact us for pricing of the various net machines and attachments
We can modify or design attachments to meet your specific needs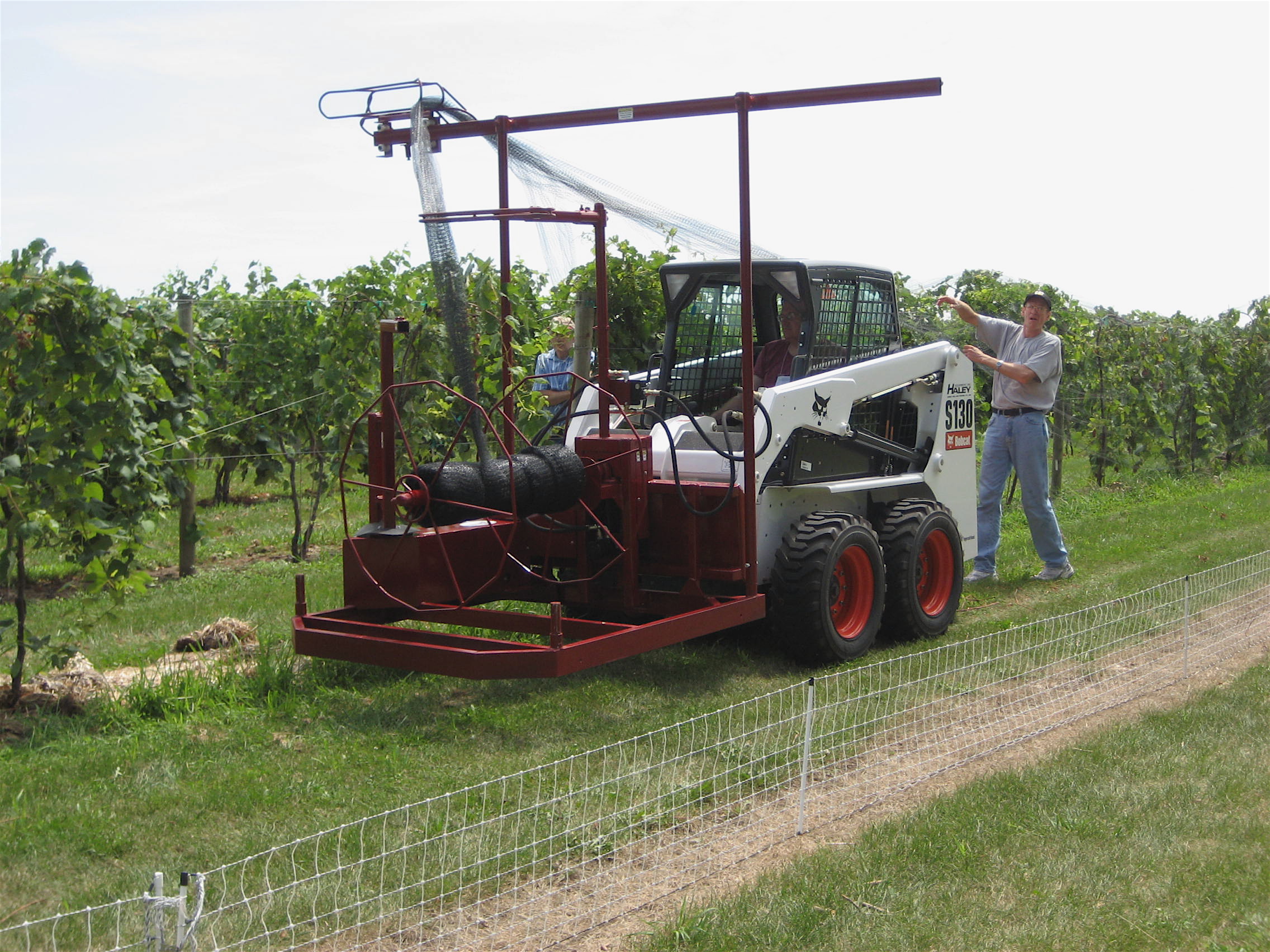 Have Questions?
Not sure what model you need?  Let us help!