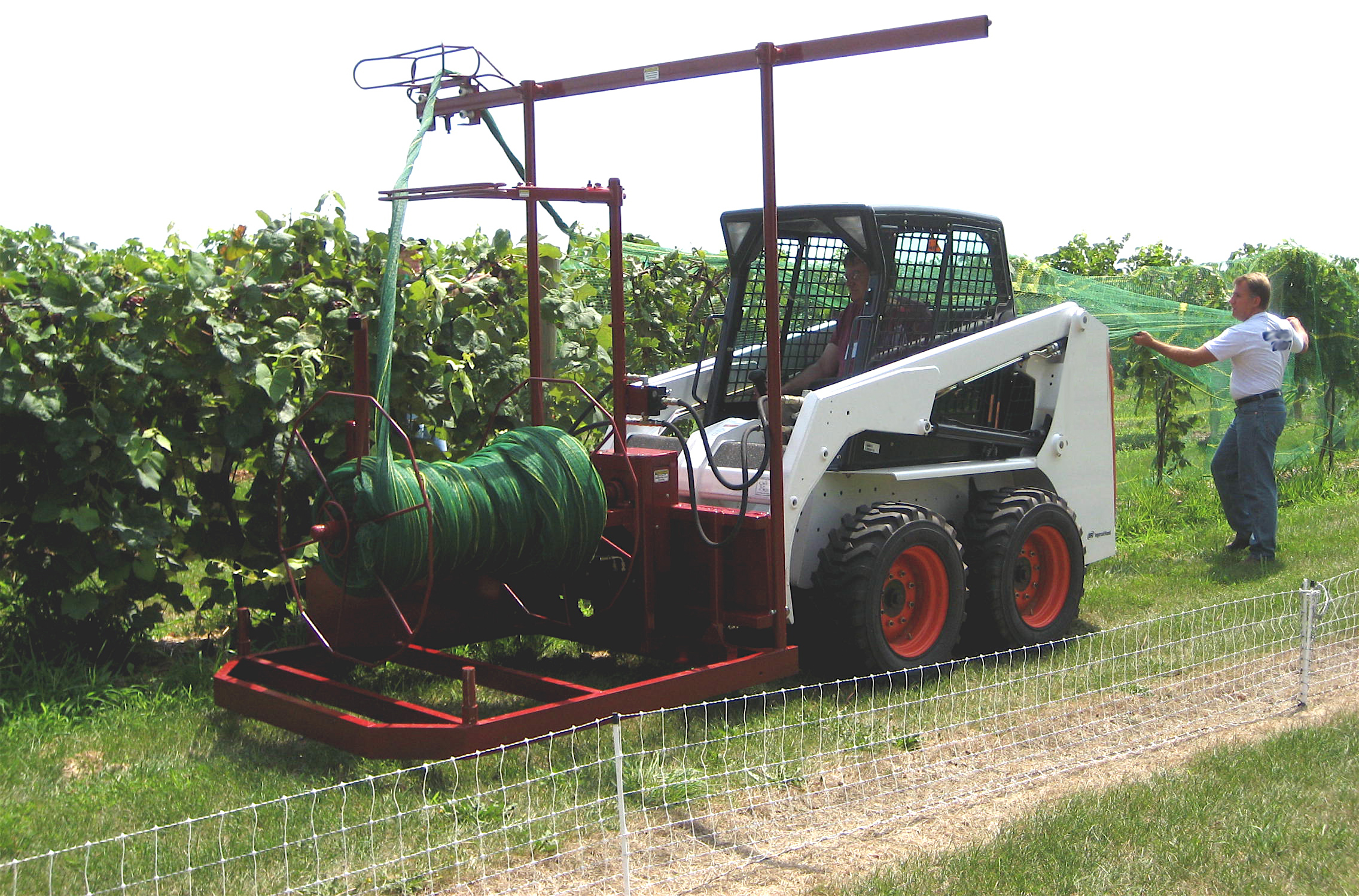 The Netter Getter is a fast, safe, economical net machine that can spool protective bird netting out over your vines and pick up the netting as fast as you can drive down vineyard rows. This netting machine takes the work out of applying protective bird netting by hand, saving you time and money.
The Netter Getter machine fits on the front of most skid steer loaders and on a category one or two tractor 3-point hitch. You'll need two-way hydraulics on your loader to power the Netter Getter's hydraulic motor.
The Netter Getter is a cost-effective way to protect your harvest.
Drop Us a Line
There are many variations and options, let us customize a Netter Getter for you!